Check sui gas bill online at suigasbill.pk. Here you can download duplicate sui gas bill either it is Sui Northern or Sui Southern gas connection. All you need is the Account ID that you can enter below to retrieve your latest bill. You can then print out your sngpl/ssgc bill for payment or download bill copy for your personal use. So enter your account id below to get your latest bill:

SNGPL
Sui Northern Gas Pipe Lines

SSGC
Sui Southern Gas Company
All consumer's latest bills from Sui Gas company are available online. There is almost always a reason to retrieve the current or previous sui gas bill. For example, you lost your bill, need a duplicate copy to make payment, or you're away from your house, and need to know what was your bill amount? All you need is an active internet connection, a mobile phone, or computer where you can enter your consumer number to get duplicate copy of sui gas bill. So, here are the simple instructions that you can follow to get your duplicate bill:
Steps to get the Sui Gas duplicate bill:
First of all, visit Suigasbill.pk website.
You will find simple forms here. Just enter your Consumer Number or Customer Number in related company form and click on 'Check Bill' button.
In the next screen, you will see your desired bill and due date within a second.
Now if you need to print or download complete bill, just click on 'View Complete Bill'.
Here you will see 'Print' and 'Download' buttons with complete bill view.
What is Natural Gas?
Gaseous natural gas is found underground at different depths and geographical formations in a gaseous form, as its name implies. Because it is produced locally, Pakistan's energy supply is not affected by foreign price fluctuations or foreign supply disruptions. In addition to being odorless and colorless, natural gas consists predominantly of methane. In order to transport natural gas to consumers, impurities are removed from the gas before it is introduced into the pipeline system.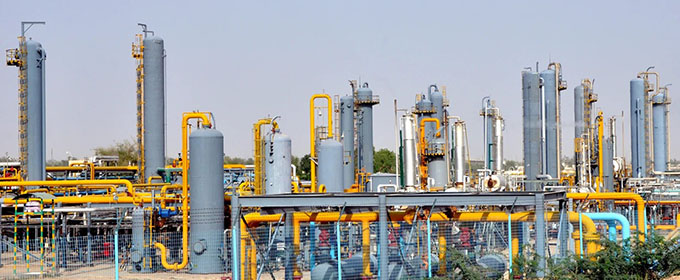 Gases are sprayed with a harmless odorant prior to distribution so any leaks can be detected quickly and avoid an unsafe situation. Natural gas has some safety features in addition to its "rotten egg" smell. When a leak occurs, it rises and dissipates into the atmosphere because it is lighter than air. Also, it can only be ignited when combined with air between 4% and 14%. It won't burn if the mixture is higher or lower than that range. A massive amount of heat is also required to ignite it, at least 1200 degrees Fahrenheit.
Natural gas, once it is combusted, is one of the cleanest sources of energy available today. The only emissions produced by the burning of coal are carbon dioxide and water vapor. In recent years, natural gas has become the fuel of choice for most residential, commercial, and industrial applications due to its clean-burning characteristics.
History of Sui Gas:
In Pakistan, the gas we consume at homes and industries is called Sui Gas, however it is actually the Natural Gas. Why it is called Sui Gas? Sui is Pakistan Petroleum Limited's flagship gas field. It is Located at a distance of about 650 kilometres (km) from Karachi in Dera Bugti, Balochistan. As a major production facility in Pakistan, Sui Gas Field hosts the country's largest gas compressor station and a purification system.
| | |
| --- | --- |
| Discovery | 1952 |
| Daily Average Production | 363 MMcfd gas; 42 bbl condensate* |
| Producing Wells | 100 |